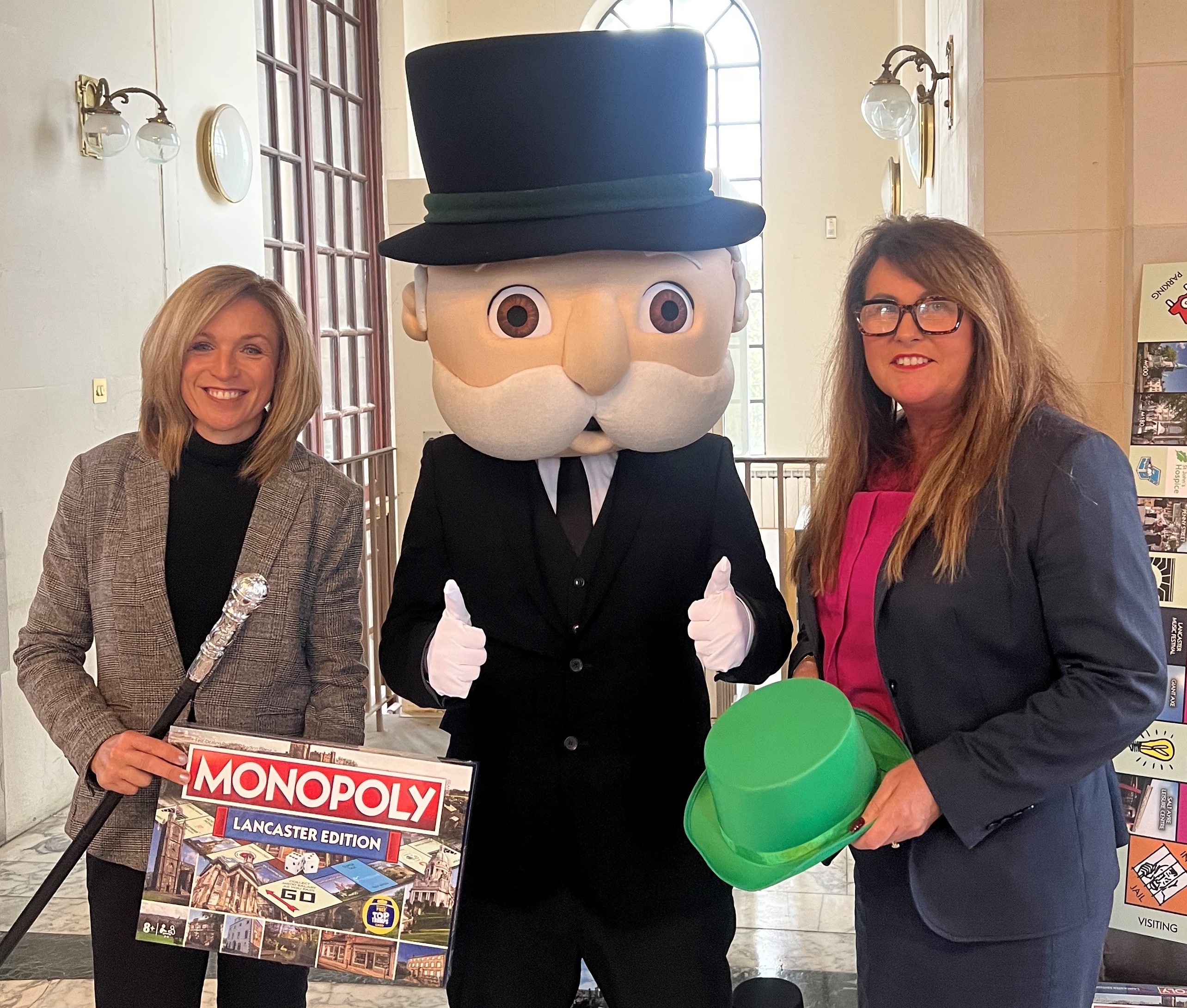 The Lancaster Monopoly 'Big Reveal'
Pass GO and collect the brand-new official MONOPOLY: Lancaster Edition game, which has just hit the shops.
The board, released this morning, showcases the great and good of Lancaster from the Castle to Ashton Memorial. And WE get to land on our very own square too!
We feature on the mortgage payment square, a community chest card and on the famous Monopoly money.
"We have been wonderfully spoiled for choices putting this game together," says Ella Gibbs from Winning Moves UK, who have produced the board under license from Hasbro, a leading toy and game company.
The Mayor of Lancaster, Councillor Roger Dennison, says: "I am thrilled that Lancaster now has its' very own version of such an iconic game and that so many of Lancaster's popular attractions and landmarks are being honoured on this unique board.
"I look forward to playing the game with my family and expect it will be more enjoyable than ever with the majority of the squares being so familiar and dear to us."
In all 30+ Lancaster landmarks are showcased on the board.
The top ranked Mayfair square from the classic MONOPOLY original game goes to the Ashton Memorial. The game's most affordable square – Old Kent Road in the original – is handed over to The Priory . Inbetween are the great and good of the city including The Grand, Lancaster Castle, the Town Hall and the Judges Lodgings.
Five charities also feature. They are: Team Reece, St. John's Hospice,  The Lancaster Community Music Centre, Animal Care and The Olive Branch Faith in Action.
Over the last 25 years Winning Moves UK has produced official versions of MONOPOLY from Dubai and Dublin to Palm Springs and Phuket. Now the MONOPOLY dice have landed on Lancaster!
The MONOPOLY: Lancaster Edition game is for sale now at Waterstones, WHSmith, The Works and Ryman. The board is also extensively available online, including at Booghe.co.uk and Amazon.co.uk.