Remortgaging explained: How does remortgaging work?
Remortgaging guide by Furness Building Society.
Remortgaging: How, when and why…
The way remortgaging works is by moving your mortgage to a new lender, ideally with a lower interest rate.
A mortgage is usually the biggest financial commitment in our lifetime, so finding ways to reduce the cost of your monthly repayments is extremely important. Remortgaging is your opportunity to do that. But it's not the most suitable option for everybody and your personal circumstances plus your motivations are an important factor.
Our Remortgaging Guide explains everything you need to think about to help you decide when remortgaging is right for you.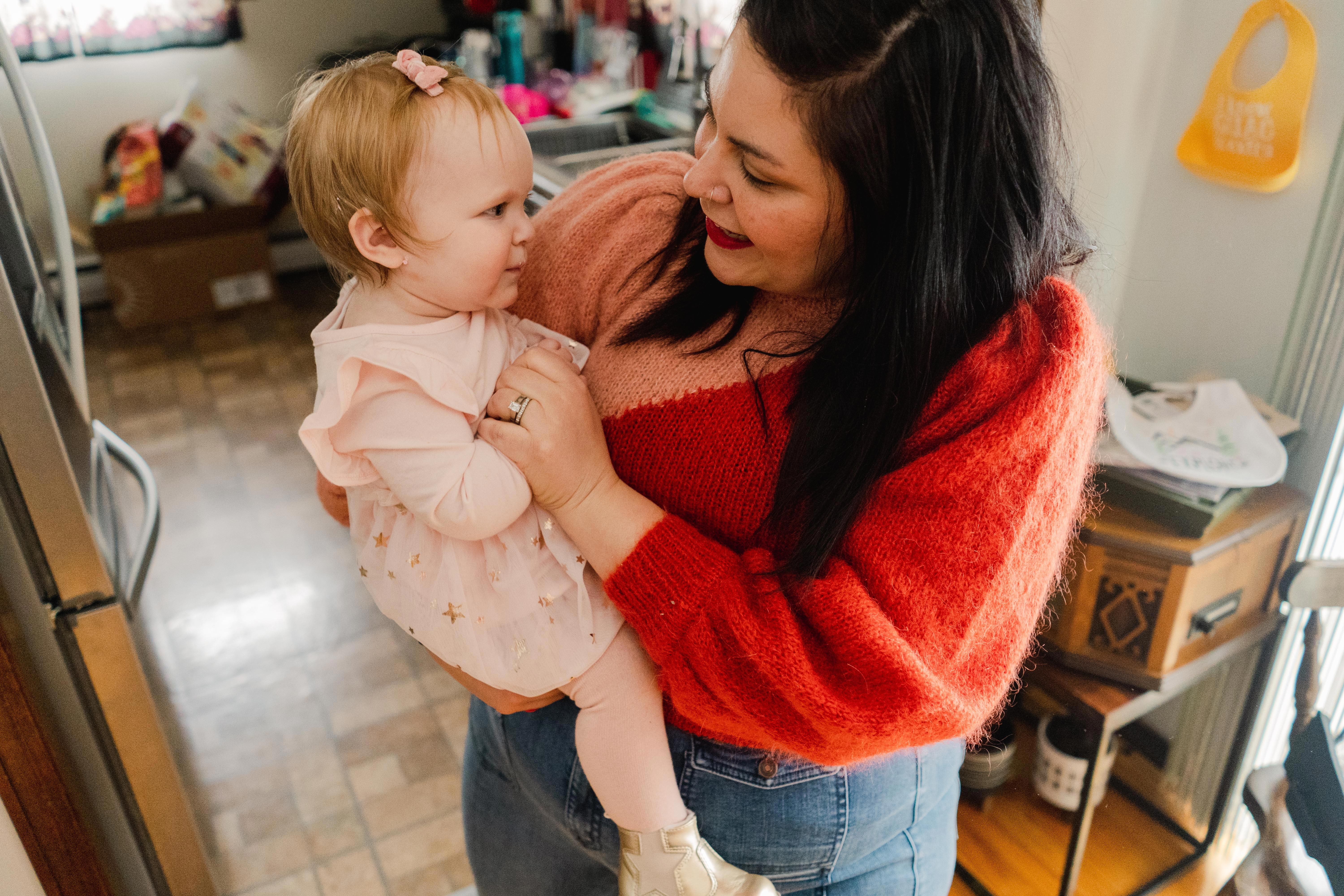 What does remortgaging mean?
Remortgaging is when you get a new mortgage loan on a home you already own. It's when you change your deal to another one, either with the same lender or a different provider. Here at Furness, when we move one of our customers to a different mortgage, we call this switching.
Remortgaging is also if you bought your property outright but want to borrow some money against it.
However, if you're planning to move home and buy your next property, this is a different process. You'll either need to take your current mortgage product to a new house or get a new home mover mortgage. 
What about remortgaging a house I own outright?
Remortgaging a house that you own outright is possible. If you have no mortgage on your home
then this puts you in a strong position to remortgage, as you own 100% equity in the house. The process would be similar to taking out a new mortgage, as you're borrowing money against the property.
How does remortgaging work to buy another property?
If you're planning to remortgage to buy another property, this is a different process. You'll either need to take your current mortgage product to a new house or get a new home mover mortgage.
Why do people remortgage?
Here are some of the most common reasons to remortgage, as well as the benefits of remortgaging your home:
My current mortgage rate is coming to an end.
Most mortgage rates, whether they be fixed, tracker or discount, are for a limited period of time. This is typically two to five years. When your rate ends you'll automatically move to a standard variable rate, which usually means paying higher interest than you were previously.
If this is the case, it makes sense to consider looking for a cheaper rate and you should do this three to four months before your existing deal ends.
I want to remortgage when my house value has increased
All mortgage deals have a limit on how much you can borrow when compared with the current value of the property. This is called the 'loan-to-value' or LTV.
If your home is worth more than when you first bought it, your loan-to-value ratio may have changed. The lower your loan-to-value, the wider range of deals you'll be able to access. So you'll be paying less to borrow the money to pay for your home.
You'll need to get your house valued for a remortgage, as this determines how much your property is worth and your lender will conduct this.
Top tips:
Check whether your property might have risen in value by looking at similar properties for sale in your area.
Provide evidence of the prices to your lender or broker.
List the cost of any expensive home improvements you've carried out.
I want to switch from interest-only to a repayment mortgage
Your current lender may be happy to do this through your existing mortgage so check that first. You may even be able to change part of your loan to repayment and leave some as interest only.
Note - switching from repayment to interest-only is much more difficult.
I want to get a better interest rate
You'll usually incur an early repayment charge if you're tied into a deal and want to end it early. This can be quite costly. There's also usually an exit fee. Weigh up the costs of these versus the savings you'll make on a new deal before you make up your mind.
I want to make overpayments on my mortgage
Perhaps you've received some inheritance or you've changed jobs and had a pay rise. Some mortgage deals don't allow overpayments or they limit the amount extra you can contribute.
If you remortgage you'll be able to reduce the size of the loan and potentially get a cheaper rate in the process. However, beware of early repayment charges or exit fees and consider this against how much you'll save with the new, lower mortgage.
Check out our guide on the benefits of overpaying vs. saving for more information. 
I want to borrow more money on my mortgage
You may want to remortgage to pay off debts or remortgage for home improvements. Remortgaging might allow you to borrow additional money at a low rate. Remember to take into account all of the fees first to check that it's more cost effective than other loans. You might end up paying more overall if your loan is over a longer term.
If you're an existing Furness customer thinking about remortgaging for home improvements, the you may be eligible for one of our Additional Borrowing products.
Preparing to remortgage
If you're considering remortgaging there are a few things you can do to get a clearer idea of your needs and current situation to prepare you for the application process.
Consider the questions below and have your answers ready before you apply.
Can you remortgage before the end of a fixed term?
Most mortgages include charges when you leave. An exit fee (also known as a redemption fee) typically ranges from £50 to £250 and you will usually pay this whenever you repay the loan, whether this is at its natural end or earlier. Early repayment fees are far higher, sometimes as much as thousands of pounds. Check the documents you received from your lender and you'll be able to work out if it's worth paying the charge.
How much do you currently owe?
You'll need to know this because this is how much you need your remortgage to cover. It's a good idea to contact your lender and ask how much you would need to pay to clear the mortgage by a specific date. By giving the date, you'll be taking into account any repayments you'll make before that time.
What benefits do you want in your next mortgage?
Do you want to reduce your monthly payments? Or are you looking for flexibility to pay it off sooner? Maybe you want a fixed rate so that your payments won't change for a set period. Think about your needs now and how they might change in the future. 
Have you got a good credit score?
Credit checks are often as important when remortgaging as they are for first time buyers. If you've had some financial difficulties since you last took out a mortgage, you'll need to make sure your credit score is still good if you're thinking of switching lender. Check your credit rating and scrutinise your credit report for inaccuracies.
Need help with your credit score ahead of a remortgage? Take a look at our guide to improve your credit rating.
The Remortgage Process
Understanding the remortgage process and how remortgaging works is critical in ensuring that you're committing to a deal that is right for you. Consider the following before you start the process...
How does the remortgage process work?
Decision in Principle
As with a new mortgage, you'll need to get a Decision in Principle (DiP). This will give you an idea if a lender is willing to lend you the amount you need, based on your current circumstances, without impacting your credit score.
Additional Costs
Ideally, you'll benefit from a better rate and lower payments with your next mortgage. To ensure you're getting a good deal, check whether the following charges apply:
Application fee (also known as an arrangement, product or booking fee).
Valuation fee
Solicitor's fee
Application
If you're happy with the mortgage terms and have a DiP, then you can apply for your remortgage. This will include providing information about your income, outgoings, credit commitments and your current mortgage.
Completion
The final stage is similar to when you got your first mortgage. Your lender will carry out the usual credit checks to confirm your identity and circumstances, as well as arrange a property valuation. Assuming everything is OK, then your application will be accepted and your remortgage is complete. Note that you may need a solicitor to handle the transfer of the mortgage, so be sure to double-check with your lender.
How long does a remortgage take?
The remortgage process can take up to two months following application.  However, the exact time it takes to remortgage can vary depending on your circumstances
Prior to this, you'll need to speak to your broker, or lender's mortgage advisors, about which products are most suitable for you and your circumstances.
We recommend that you allow at least a month to do this to give yourself plenty of time to review your options and make a fully informed decision.
Next steps
Hopefully, our 'Remortgaging Explained' guide has been helpful, but if you have any other questions please do get in touch. Our team will be able to offer advice and assistance as to the options that are suitable for you and guide you through the remortgaging process. Please get in touch by visiting us in branch or giving us a call on 0800 834 312.