How to Make your Garden Greener
A guide for homeowners by Furness Building Society
It is clear that our environment is under some serious pressure given the extreme weather conditions we've been experiencing as a planet. Luckily, there are lots of small things we can do at home to help - both inside and out.
You may be familiar with ways in which to make energy efficient improvements indoors, but have you thought about growing an eco-friendly garden? Whether your space is large or small, we've put together a simple guide to explain how to make your garden greener - from encouraging more wildlife to saving water.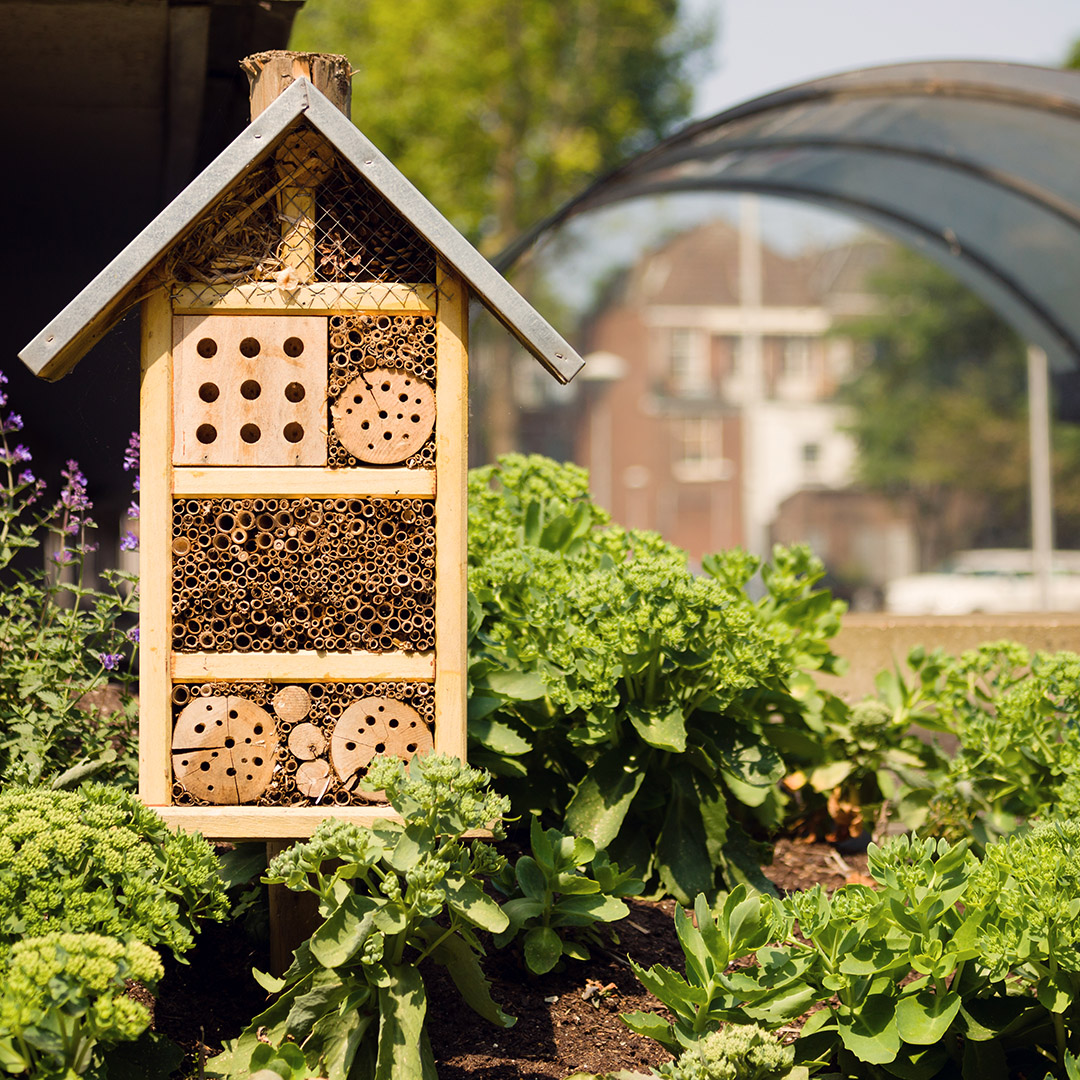 How to increase biodiversity
Another step towards creating a greener garden is to do your part in preserving local plants and shrubs. You can increase the biodiversity in your garden with a few simple changes, such as: 
Planting trees, shrubs and plant species native to your local area.
Introducing a 'wild garden' area or ringfencing a corner of your garden specifically for growing wildflowers. Many weeds and wildflowers aren't harmful and will attract a range of interesting bugs and insects.
Using organic or peat-free soil where possible.
Ensuring you know the source of your purchases and that they're not going to destroy other habitats.
How to attract wildlife into your garden
Increasing the biodiversity of your outdoor space goes hand in hand with attracting wildlife into your garden. Many of our actions have an impact on local wildlife that goes beyond the garden, and it's important to think about this when choosing materials and creating your eco-friendly space. Consider some of the following ideas: 
Letting your grass grow longer by mowing your lawn less.
Introducing bird boxes or butterfly boxes and providing protein rich foods.
Purchasing and training some climbing plants.
Building an insect hotel - do some DIY!
Incorporating a pond into your garden design.
Building a compost heap.
Leaving a small gap in your fence to let hedgehogs and frogs pass through. 
Whether you're hoping to save money on bills or just trying to do your bit for the planet, making the above changes to your outside space can provide access to healthy, nutritious food and plenty of fresh air. 
Even the smallest of improvements can make a big difference so get your green fingers at the ready and start making your garden more eco-friendly.