Pamela Mawson: My journey to the boardroom
How our Director of Operational Resilience and Strategic Change built her career with Furness Building Society
"My lifetime career at Furness has been an absolute joy. I've been able to grow both personally and professionally alongside the business and help to make a real impact on my local community along the way."
One of our longest-standing employees, Pamela Mawson, joined Furness Building Society almost 35 years ago. Having set her sights on a professional future, Pam seized the opportunity to kickstart her career as a Junior Underwriting Assistant.
In a career spanning a lifetime, Pam has risen through the ranks, undertaking a number of different training initiatives and qualifications - all fully funded by Furness. Pam even completed a First Class Honours degree in Financial Services Management while raising a family at the same time. Now, she proudly enjoys a number of different roles, including acting as an executive member of the board as Group Secretary, Director of Operational Resilience and Strategic Change, Money Laundering Reporting Officer and Data Protection Officer.
In Pam's early years with Furness, the financial marketplace was somewhat different to the highly regulated industry we now work within. Pam commented: "In my very first role, I would make the teas and coffees and deliver the post to the local solicitor's office by hand! Now I have the privilege of influencing what happens with our future and the future of our customers. Being able to be part of that decision-making process is an incredible honour and achievement - and very rewarding as we're constantly striving to make the society even better for our customers to experience.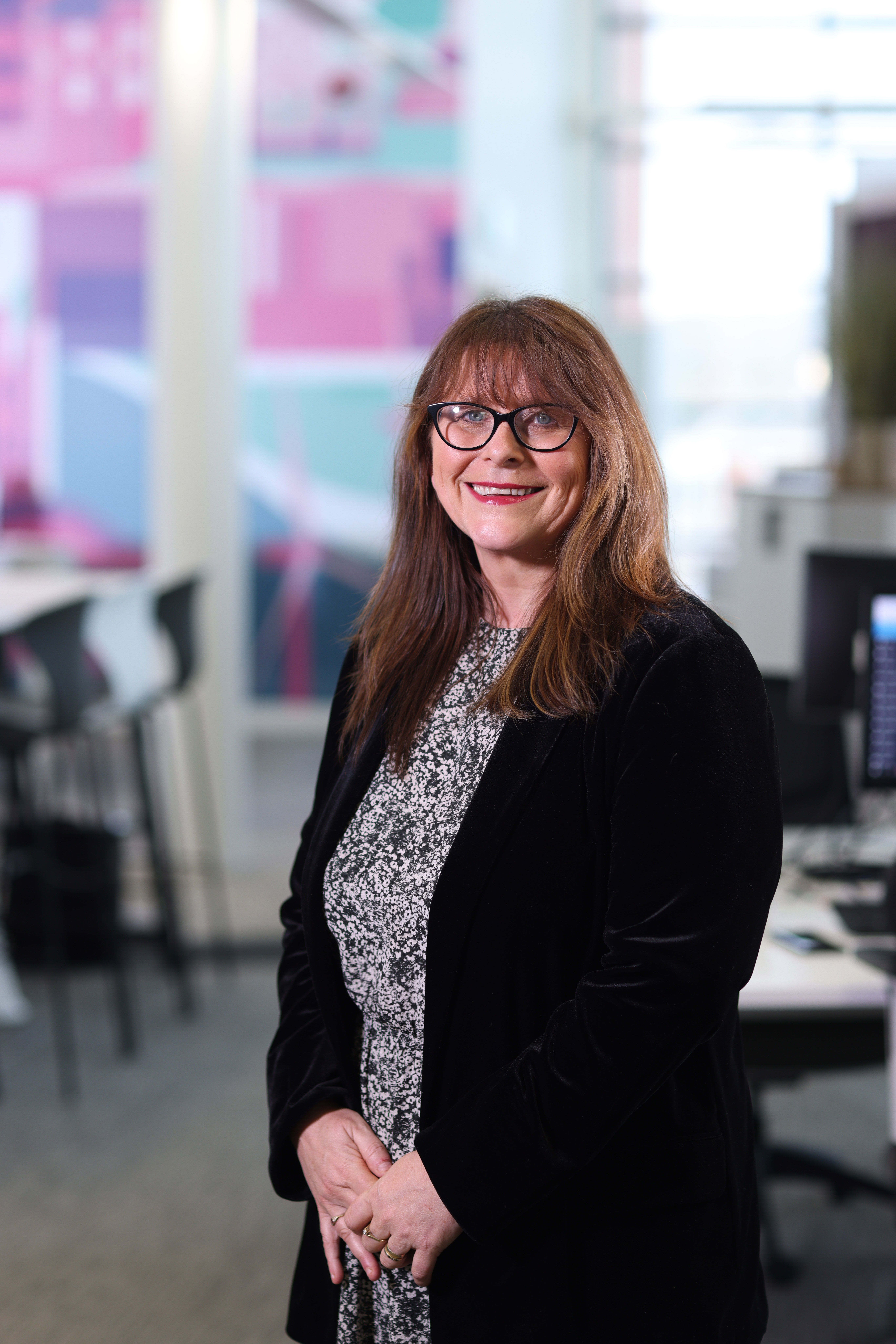 "As a woman without a university background, I hope I can inspire others to start a career."
"When I first started we only needed one computer for the whole office and we'd handwrite our memos - there was no email. The industry has changed so much over the years. With the financial crash of the 2000s came a new wave of regulations to protect customers as well as the wider society and our job became far more complex."
Pam continued: "My role in that time has also changed immensely. Since starting out as an assistant in 1987, I've undertaken a Financial Services Diploma, CeMAP qualification, various NVQ and leadership qualifications and completed my Financial Services Management and Associate's Degree. All of which were fully funded by Furness. As a woman without a university background, I hope I can inspire others to start a career. We still have a lot of work to do to improve diversity within the financial services industry but with the right support, encouragement and opportunity, I am proof that anything is possible."
"It's been an absolute joy dedicating my career to Furness Building Society and if I continue this until I retire, I will have no regrets whatsoever. The business has supported me every step along the way, from the training and investment in my personal development to supporting me and my family with flexible working, care and compassion throughout. And it's the people that you meet along the way that make this job so special. The Society has always been at the heart of Barrow-in-Furness - a place I've called home my whole life. Ensuring that our community and local people stay at the heart of what we do is a huge driver for me and our other employees here, many of whom I consider my extended family.
"My children are all grown up now with their own homes. Both my daughter and son have held savings accounts with Furness since they were little and both found their first mortgages with Furness as well. It's something I'm extremely proud of as we've been able to help so many young people like them get onto the property ladder, thanks to our flexible mortgage solutions."
"Ensuring that our community and local people stay at the heart of what we do is a huge driver for me..."
At Furness Building Society, people are at the heart of everything we do, shaping how we work with our customers in order to make a real impact on the communities in which we work.
If you'd like to join our team of dedicated professionals and start your career at Furness Building Society, take a look at our current vacancies.