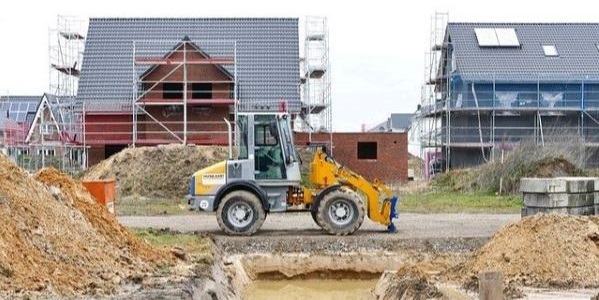 The Self-Build boom is coming and we all need to be ready
"The property market has never been hotter. House prices are growing at their fastest pace since 2014. But what about the self-build market? The self-build sector has been steadily rising for some time and the government's Help to Build scheme, combined with an increased appetite for customised living, is set to see self-build interest accelerate."
Stuart Bryce from BuildLoan has been speaking to us about the self-build boom on the horizon and how the industry can prepare to take advantage of the opportunity.

Self-styled and self-built
According to the National Custom and Self Build Association (NaCSBA), nearly a third of British adults are now interested in designing and building their own home. But this isn't surprising news to us here at BuildLoan. We've observed the self-build sector's steady growth for some time, indeed, the UK has seen a 6% increase in single dwellings since the introduction of self-build registers in 2016. 
However, finding the money to finance the project can be complex. It is certainly the most cited factor when it comes to barriers preventing self-build dreams becoming a reality. So when the government announced over £150m of funding to inject momentum into the self-build market in April, the real potential of this approach to home ownership began to open up. This money equates to circa £600m worth of mortgages and approximately 3,000 self build projects! The move, alongside the Right to Build Register, means that self-building has never been more accessible. This presents a huge opportunity for brokers and lenders. 
Feeding future generations
At BuildLoan, we're also predicting that the substantial environmental benefits arising from self-build will further impact the sector's popularity in the coming years. 
We know that the appetite for sustainable consumerism among young people is increasing. Meanwhile, Generation Z, who are more likely to be driven by socially-responsible practices than any generation before them, are getting older. As they look to home ownership, the reduced environmental impact of self-build will undoubtedly be an influence on their decision making. 
What's needed are genuinely environmentally-friendly home ownership solutions that will help future home buyers meet their ethical as well as aesthetic aspirations. The lending community, broker market and construction industry can work together to make this happen. 
Buyers need brokers to help them
The self-build boom is coming, that much is clear. One in three are interested in self or custom build, the desire to move into a sustainable dream home has never been higher and finance is now becoming available to lower mortgage deposits. The lending community must now ask itself, are we ready? 
Financing a self-build property is very different to buying a new build or second hand home so it's crucial this is considered before making the leap. Guaranteed stage payments, cost-based lending and cash flow are all extremely important factors within the self-build process. 
Buyers need brokers who are able and willing to help them overcome these unique challenges. Brokers subsequently need cost efficient mortgage solutions, lower rates and no or reduced fees from their lenders. 
At BuildLoan, we work directly with brokers to offer a range of self-build mortgage solutions from partners like Furness Building Society and we can help your clients build their own home. We can also provide dedicated support in the form of funding solutions, expert packaging and extensive know-how that will enable you to make your clients' homebuilding aspirations viable. 
We know that sourcing self-build mortgage solutions can be a daunting prospect for those who haven't previously explored them. But self-build is already becoming more prevalent and we can help you fulfil your potential in this expanding sector. 
There is a growing army of hopeful self and custom builders in the UK. Let's get ready to help them and take advantage of the opportunities presented by the self-build boom ahead.  
Stuart Bryce is Head of Intermediary Sales at BuildLoan.