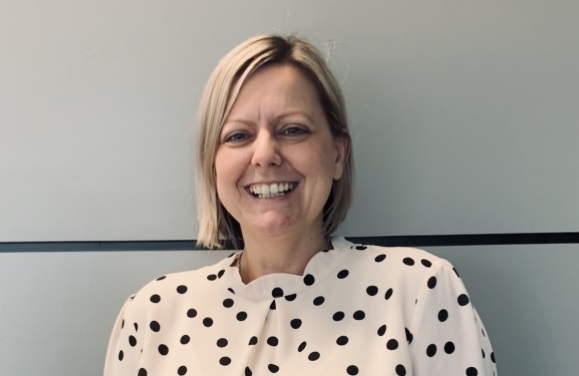 Meet the BDM Blog Series: Emma Saint
Welcome to the first blog in our 'Meet the BDM' series. Here we'll be introducing one of our expert intermediary team members, some of whom are based at our headquarters in Barrow-in-Furness, while others are in strategic parts of the country. This ensures we're able to help the diverse needs of your mortgage clients wherever you reside.
We're starting slap bang in the middle of the country with our Nottingham-based Business Development Manager, Emma Saint. With two teenage sons, a husband and new dog, Emma has her hands full, but it's the bustling broker market in the Midlands that's been keeping her busy over the past year...
The property market is finally starting to show signs of abating but this slight slowdown is really yet to be felt by the broker community, many of whom are still kept very busy by the huge amount of enquiries from budding homeowners and homemovers. The past 12+ months have seen the volume of mortgage applications accelerate at an astounding rate and our intermediary partners have felt the full force of this. I know many of them are still burning the candle at both ends to do everything they can to support the home buying demands of their clients.
As a broker, having too much business is a good problem to have but it's a problem nonetheless. It's also one I'm very familiar with having spent many years as a broker before jumping ship to the lender side of the mortgage market. I remember all too well the enormous pressure of wanting to make a client's home ownership dreams a reality and spending hours considering different lending criteria. As a broker, you're determined to find the right product to suit your clients' unique needs and the very best rates to make home buying as affordable as possible.
"I remember all too well the enormous pressure of wanting to make a client's home ownership dreams a reality"
It is the highly flexible approach to lending that drew me to Furness Building Society when I joined the BDM team last year. After two years with a larger lender, I'd grown frustrated at the number of brokers I was unable to support because their clients' applications were rejected following a computer-based decision. There were countless applications I was keen to support because I could recognise the lending potential, despite perhaps unusual financial circumstances or complex income streams. But the customers weren't being judged on their individual merit by a real person with a human touch. It was a tick box, automated process that meant cases were often dismissed unnecessarily.
This is why working for Furness has been incredibly rewarding. Here, even the Decision in Principle is reviewed by real people and based upon extremely flexible lending criteria. This means that a vast range of financial situations and revenue sources are considered and very often accepted. As a result, I can help more of my broker network help clients and even those starting to believe getting a mortgage was out of reach.
Despite arriving at Furness only one month before the shockwaves of the pandemic were felt across the country, it has been a very fulfilling year for me professionally. We've been able to help numerous first time buyers and existing home owners in the Midlands secure mortgages and I've welcomed lots of new brokers to our Intermediaries network. But I'm often asked, 'what's going to happen next?' After a year of intense uncertainty, the only thing that any of us can be sure of is that we simply don't know what's around the corner. However, I'm confident that the property market is going to remain strong. We're already seeing signs of that despite prices starting to fall from their peak in July.
"After a year of intense uncertainty, the only thing that any of us can be sure of is that we simply don't know what's around the corner."
While demand is continuing to outstrip supply, the volume of property transactions is finally starting to decline as the stamp duty holiday draws to a close. I've had the opportunity to see this from both sides of the coin, having undergone the process of searching for a new house myself. There are fewer properties up for sale which means there are more competing homebuyers but we have finally secured our next home after several months of searching.
So it's onwards and upwards for me and my intermediary network as we continue to traverse the unusual climate and changing home buying demands. We're anticipating the next boom will come from mortgage renewals and product transfers as reportedly record numbers are set to reach the the end of their two-year deal over the next few months. This is certainly going to keep my brokers busy! And I like to think I'm really well placed to help them, having experienced the challenges they face - while also being able to facilitate access to the flexible lending they need to make their clients' dreams come true.
Emma Saint is Business Development Manager for the Midlands at Furness Building Society.