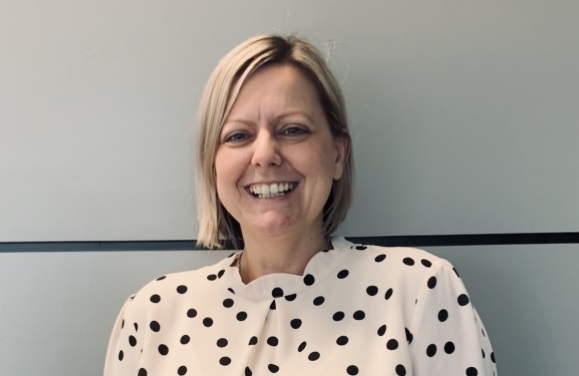 Collaborating with our peers to keep the market moving
Lenders are working together to help you
The last few weeks have seen the mortgage market abound with chaos and confusion. Lenders, brokers and borrowers are doing their best to get to grips with rising inflation, the falling pound and a looming recession, in order to keep home buying moving.
At times, it's felt almost impossible to know what to expect next and how to prepare for the unknown.
But during times of turbulence, we are stronger together. In the past month, the lending market has shown itself to be a collaborative and compassionate place
Collaborating to provide the best mortgage deals
As lenders, we are competitive beings. We all want to offer you, our brokers, the best mortgage deals, the swiftest processes and the most favourable affordability criteria. At Furness, we're committed to ensuring our flexible and human approach to underwriting enables us to support your clients where other lenders cannot.
But in times of such economic impacts, this competitive fervour is put to one side. We understand that to support you and enable the home buyer to endure these fluctuating conditions, we need to work together.
This has never proved itself to be more valuable than when dealing with the upheaval of recent days.
Addressing rising interest rates
Just when we thought the market couldn't become any more challenging, with the race to lock-in interest rates rapidly escalating, we witnessed the pound drop almost overnight, to a 37-year low.
As it quickly headed towards parity with the US dollar, forecasts were anticipating a jump in interest rates to 6%, and lenders began to struggle to accurately price their products.
We saw many of the large lenders respond by reevaluating their product portfolio and even smaller, specialist ones, like us here at Furness, were forced to follow suit. Not necessarily to leave the market but to adjust the product pricing. We'll always protect our members, many of whom are our brokers' clients, and this includes by ensuring we aren't offering products that are loss-making.
Conversation with colleagues
But amidst all this unrest, there was confidence to be found in our dialogue with peers.
Lenders forums, community groups and even Whatsapp group chats were packed with conversation and collaboration, as we proactively and transparently discussed ways we could help brokers and keep the market in motion.
Best practice was shared, ideas were voiced and solutions posed to enable us to collectively reach decisions that would help ease some of the frustration felt by borrowers and brokers.
It has been through these conversations that we are able to appreciate that our current challenges are industry-wide and we are all working towards the same end goal. By keeping lines of communication open, we can still help brokers place particularly complex cases. This reduces their research time and in turn, strengthens our relationships with them and our peers.
Understanding swap rates
We know the irregularity isn't quite over yet. Base rate forecasts that predicted an increase to 4.5% by next spring are now projecting a figure of 5.8% before the Bank of England is able to bring inflation under control.
And when the base rate increases so do mortgage rates, yes? Actually the link between the two isn't quite so straightforward and 'swap rates' are also a factor brokers should be mindful of - neatly explained here by one of our peers. Typically a financial transaction between a lender and a larger bank to help mitigate lending risk, swaps are largely influenced by predictions of what could happen to base rate and as a result, we've seen some dramatic increases here too as the market reacts to the uncertain economic climate.
So it's not just the base rate itself but also the sentiment about what lies ahead for base rate which can have an impact on the interest rates homebuyers face.
It's hard to believe that this time last year, a typical two-year fixed-rate mortgage was 1.6%!
Helping buyers to move
The mortgage market is undoubtedly a far more challenging place to be than in recent years. But this is a short-term pricing issue, rather than the long-term funding one that was seen in 2008. Rates and availability will settle and some rates that have disappeared, will return. Lenders just need a little extra time to price them before issuing them out to the market.
In terms of the homebuyer's affordability, restrictions have been in place for years based on what customers can afford subject to a stress test of 7%. This stress is no longer required but it does mean that lending-wise, many will still be able to find a suitable mortgage and qualify for the loan.
Rest assured, as lenders we are doing everything we can to provide homebuyers that can and want to move with options.
Emma Saint is Business Development Manager at Furness Building Society