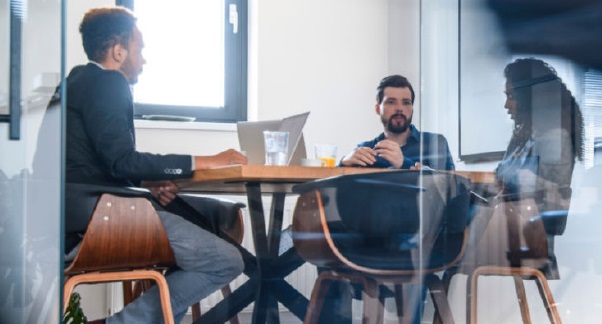 A review of the past year
Summer is here and we're all beginning to enjoy a sense of normality for the first time in many months. It's certainly been a highly unusual year. Now, with freedom upon us, it's natural to want to put the past behind and look ahead. 
At Furness, while we're busy preparing for a brighter, less restrictive future, we're also taking stock and marking some of the notable achievements of the past year. After all, during times of challenge and uncertainty, celebrating success is all the more important. 
And we have a lot to be proud of over the past 12 months. Amidst continuous and remarkable change, one thing that hasn't altered for us is the strength of our relationships with our brokers. We have been resolutely committed to maintaining first-class service levels for you and your clients.
Of course, like many, we had to quickly adapt to a new way of working. We soon found ourselves operating out of home offices, kitchens and bedrooms with new systems and processes to make sure we could meet your continuing needs. We wanted to ensure all our brokers were able to speak to a real person over the phone, as and when you needed. We wanted to guarantee that your business as usual could be maintained. 
We also enhanced access to our products and services during the pandemic and in March 2021, we launched this new website. Our online presence now offers even more straightforward support, information and case studies. This means that those of you not yet in a position to talk to us will find almost everything you need online, including a new web chat facility which is already proving extremely popular. 
We've continued to introduce new mortgage products when we can and alleviate the customer pressure points emerging as a result of the pandemic. As lending fluctuated and access to higher loan-to-value (LTV) products became difficult, we worked with many of you to help place cases for first time buyers with low deposits. This included introducing high LTV products exclusive to our heartland customers who were unlikely to obtain them elsewhere in the country. This not only enabled us to support our local economy during a time of great uncertainty but also helped you and your clients to realise their dreams of home ownership. 
It is the effort of all our colleagues and the relationships we have with you, our excellent broker partners, that have kept business running smoothly. As a result, despite the ever-changing circumstances of the past year and with an optimistic horizon finally in front of us, our purpose is unchanged. We will continue to do everything we can to help people buy or build their dream homes and live increasingly prosperous lives.